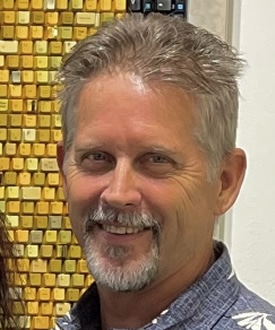 1pm
Speaker: Doug Powell, Artist represented by Guarisco Gallery
Title: Keyed Up
Synopsis:
Doug Powell, the mastermind behind the highly sought-after computer key mosaics, has become one of the most successful contemporary artists over the past decade. His work is found in museums, as well as government, corporate, and notable private collections worldwide. Doug will explain the span of his artistic career, beginning with his earliest creative experiences to his evolving specialization in mixed-media mosaic with recycled (up-cycled) computer keys. Doug will also explain the entirety of his artistic process and the materials he uses.
2pm
Speaker: Louise Irvine, Executive Director & Curator of the Wiener Museum of Decorative Arts
Title: A Safari for the Soul
Synopsis:
A Safari for the Soul is the inspirational success story of Ardmore Ceramic Art in South Africa. This thriving studio creates unique ceramic art featuring African wildlife and their remote community has been uplifted by the quality and ingenuity of their art. The artist's work collaboratively in the spirit of Ubuntu meaning we are because of others. The Wiener Museum of Decorative Arts features the largest collection of Ardmore Ceramic Art in the world in the Safari for the Soul gallery.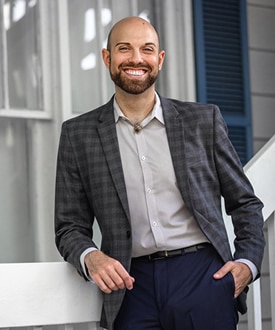 3pm
Speaker: Joshua H. Lida, Esq.
Director, Art and Business of Twig Trade & Tribunal
Title: NFTs and Art: Where We Are and Where We're Going
Synopsis:
NFTs have taken over the market. Many people believe the art market has been changed forever and already has. We will first explore the basics of NFTs, major sales and trends that dominated 2021. Next, we will explore how the traditional art world has received NFTs and how it will impact the art world going forward.
4pm
Speaker: Preeya Franklin, Senior Specialist, Impressionist & Modern Art, Bonhams New York
Title: The Collection of Amalia de Schulthess: Modern Masterpieces Rediscovered
Synopsis:
This lecture will discuss the recent December 2021 single-owner sale of selected fine art from the collection of Amalia de Schulthess. We will cover her fascinating personal history, the research involved in evaluating the artworks, and general overarching topics of interest such as provenance, condition, and authentication.
Saturday, February 19
"Day of Design" at the Palm Beach Show. Presenting A Day Dedicated to Honoring Interior Designers & Decorators. Featuring Curated Programming Including: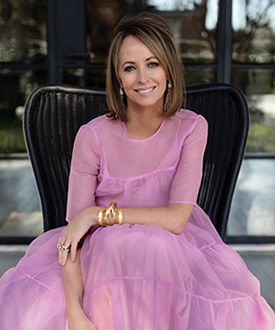 1pm
Speaker: Author and Designer Janie Molster
Title: Your Home, Your Story: Creating Rooms with A Soul
Followed by a Book Signing of:
House Dressing: Interiors for Colorful Living
Synopsis:
Ever visit a house that creates such a feeling of welcome and personality that you leave feeling like you have an intimate connection with the homeowner? Janie Molster will share her process of creating highly personalized rooms that combine a modern lifestyle with an old soul. A lover of mixing the backstory of antiques with the au courant edge that contemporary design can offer, Molster believes all interior elements show up better with a contextual rub. She will share her distinctive design philosophy and take you on a tour of a few of her projects that exemplify her signature mix of marrying the old and new.
2pm
Speaker: Alice Kargar, Gallery Director, Maison Rapin
Title: Gemstones in Decorative Art: the KAM TIN case
Synopsis:
KAM TIN is a European brand specialized in the design and the production of unique furniture pieces using semi-precious gemstones and rare minerals. Discover the craft and the story behind these collectible design works, from the creation of the brand to the outcome of the rarest contemporary creations.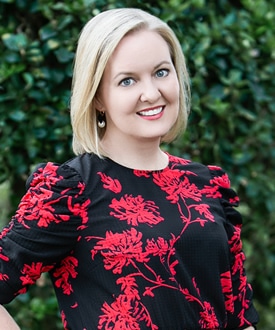 4pm
Designer Panel Discussion:
Moderated by Jennifer Pfaff Smith of Luxe Interiors + Design
Title: The Art of Design: Creating Environments with Art and Antiques
Featuring Designers:
Chris Goddard of Goddard Design Group
Anelle Gandelman of A-List Interiors
Phyllis Taylor of Taylor & Taylor
Juliette Calaf of Juliette Calaf Interiors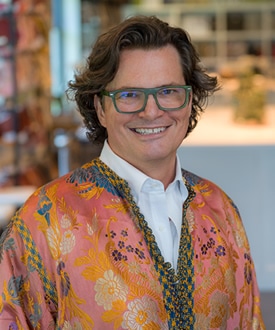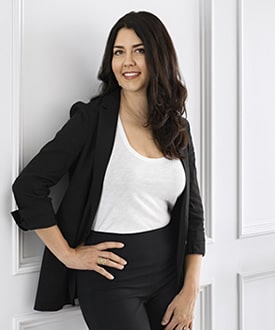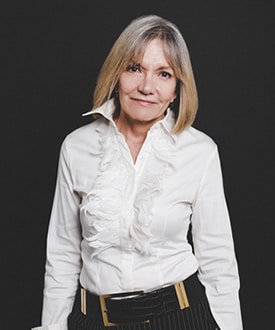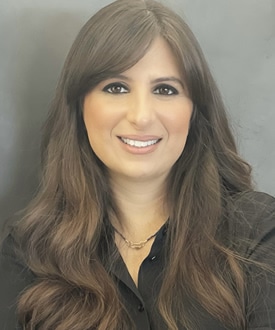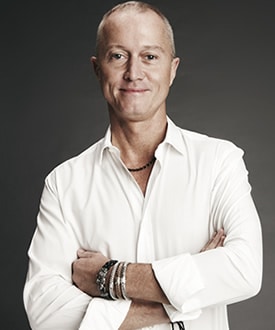 1pm
Speaker: Guy Bedarida, Marina B Creative Director and Chairman
Title: Marina B: from the 20th Century to the 21st Century
Synopsis:
Marina Bulgari, the story of a trailblazer in the world of jewelry design of the 20th century.
2pm
Speaker: Sandra M. Liotus & Sir David Crampton Barden, Sandra Liotus Lighting
Title: The Art of Lighting Fine Collections
Synopsis:
Lighting of Fine Art Collections, architecture, and furnishings to preserve their value and condition with conservation custom systems.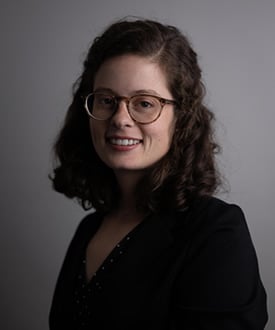 3pm
Speaker: Bailey Tichenor, Director, Artistoric
Title: Collecting, Display, and Interpretation of Decorative Arts from the Kunstkammer to Instagram
Synopsis:
Throughout history there have been distinctive shifts in the collecting, display, and interpretation of decorative arts. Today, another shift can be evidenced by new approaches to these practices. Landmark museum exhibitions, innovative academic programs, rising auction prices, and social media trends highlight the recent explosion of public interest in the aesthetic and cultural significance of artifacts that extend far beyond the scope of painting and sculpture. This lecture will explore the growing decorative arts movement in the 21st century contextualized within a larger history of changing trends and attitudes in the collection, display, and interpretation of decorative arts.
4pm
Speakers: Neha Dani, High Jewelry Artist and Karen Stone Talwar, Founder and CEO of Adventures in Art
Panel Discussion: Jewelry Art and Making a Collector's Item
Synopsis:
Join internationally acclaimed jewelry artist Neha Dani and Karen Stone Talwar, Founder and CEO of Adventures in Art, to discuss the rise of jewelry art and the creative process behind designing a collector's piece. Neha will share insights into La Pluma, a collection debuting at the Palm Beach Show.