7pm Booth Presentation
Speaker: Prince Hussain Aga Khan
Topic: Souls of the Sea
Synopsis:
Prince Hussain Aga Khan presents his series The Living Sea, comprised of works from numerous photographic deep sea expeditions, spanning a multitude of marine species. These works are exhibited with Galerie Gmurzynska for the exclusive charitable benefit of Focused on Nature (FON), a charity based in Geneva and founded in 2013 by Prince Hussain Aga Khan and Nazir Sunderji, and dedicated to the conservation of biodiversity.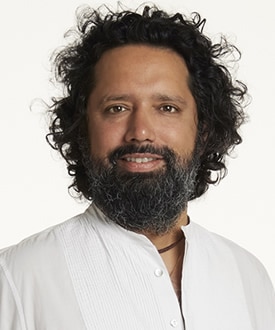 12pm Lecture
Speaker: Sameer Lilani, CEO of Amrapali London
Topic: The Origins of Adornment.
Synopsis:
Brief history of jewelry wearing in different cultures, what it meant & its significance through the ages.
1pm Lecture
Speaker: Robert Rienzo, Expert at Bernard Buffet and Member of Art & Antiques Dealers League of America
Topic: The Artist Bernard Buffet
Synopsis:
Gallery owner Robert Rienzo will educate guest about the artist Bernard Buffet presenting a video of the artists' life with a brief Q&A portion followed by a showcase of works at booth 832.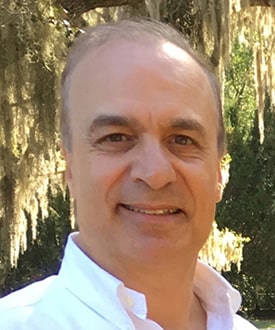 2pm Lecture
Speaker: Tony Khawam, Artist & Curator of Khawam Gallery
Topic: Storytelling in Art
Synopsis:
Works of art often tell stories. Artists can present narrative in many ways–by using a series of images representing moments in a story, or by selecting a central moment to stand for the whole story. Narrative works often illustrate well-known historical, religious, legendary, or mythic stories. We will examine past and present stories in contemporary art.
3pm Lecture
Speaker: Jennifer McCurdy, Ceramic Artist
Topic:A Journey with Porcelain
Synopsis:
The Evolution of an Artform, by Jennifer McCurdy. With images and stories, Jennifer will trace her path from young student to internationally known ceramicist.
Saturday, February 18
"Day of Design" at the Palm Beach Show.

 Presenting A Day Dedicated to Honoring Interior Designers & Decorators Featuring Curated Programming Including: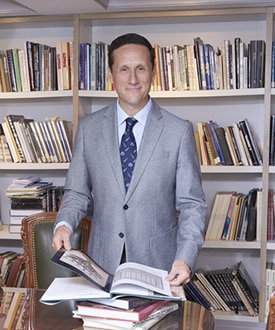 11am Booth Presentation
Speaker: Ben Macklowe, President & Owner of Macklowe Gallery
Topic:The Art of Tiffany
Booth: 400/501
Synopsis:
Join Ben Macklowe, second-generation owner of Macklowe Gallery, to discover the art of Louis Comfort Tiffany. These rare and exceptional hand-made glass lamps and objects were produced for only a short time in New York City, making them highly collectible and ideal as the centerpiece of an elegant room. Enjoy champagne, light bites, and an exclusive glimpse into the collection at our booth 400/501.
RSVP to email@macklowegallery.com
12pm Style Spotters
SPOTTED by Florida Design! Florida Design Magazine's Editor in Chief Luis Rigual and Editorial Director, Daphne Nikolopoulos will shop the show and choose their selection of top 30 highlighted items at the 20th Annual Palm Beach Show. The Style Spotter spotlight items will be chosen based on outstanding style and form and will be announced on the Day of Design and recognized throughout the show floor with honors.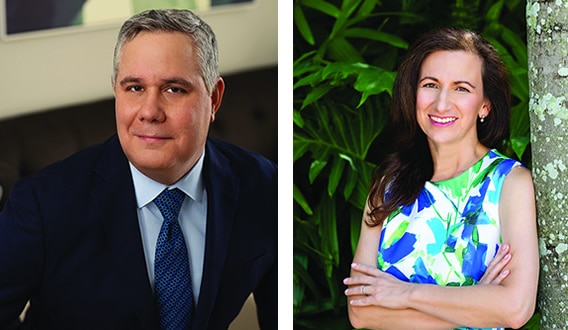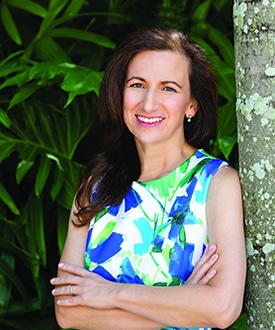 1pm Florida Design Panel Discussion
Moderated by:
Daphne Nikolopoulos, Florida Design Magazine Editorial Director
Featuring Designers:
Gil Walsh, Gil Walsh Interiors
Susan Lachance, Susan Lachance Interior Design
Allison Paladino, Paladino Rudd & Collections
Topic: The Artful Interior: Acquiring, Curating, and Designing with Art
Synopsis:
What comes first—the art, or the interior design? Whether working with an existing art collection or curating a new one to enhance interiors, art is central to good design. A panel of design and art professionals share their strategies for curating collections and designing artful interiors for the world's most discriminating clients.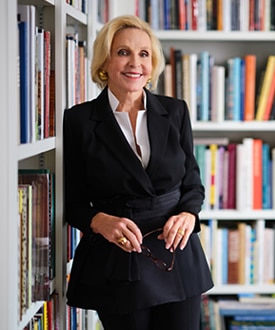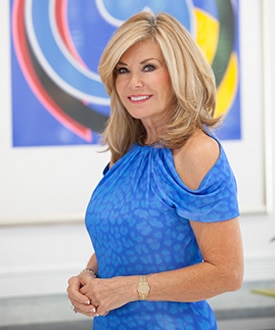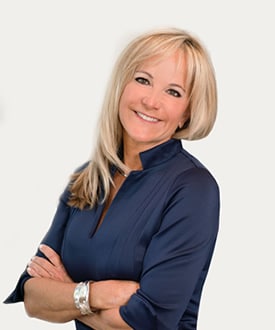 2pm Lecture
Speaker: Alessandra Branca, Branca and Casa Branca
Topic: The Mix
Synopsis:
Alessandra's designs are anchored by classical details, rich colors, patterns and textures, paired with antique and custom furnishings, modern and European art, and distinctive accessories. In this lecture, Alessandra will speak on finding unique vintage and antiques to bring modern interiors to life.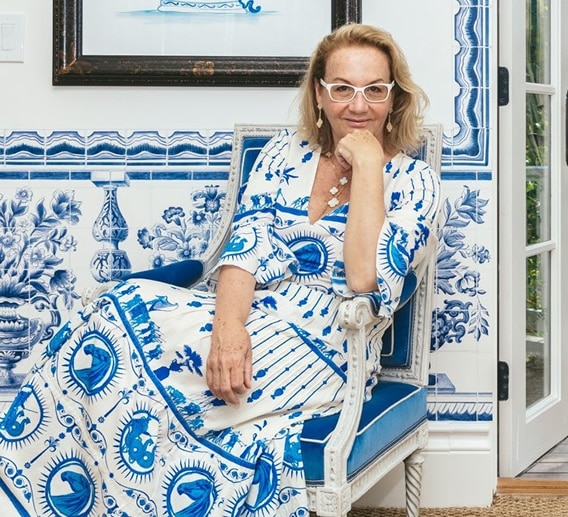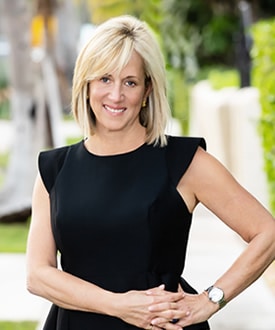 4pm Designer Panel Discussion
Moderated by:
Jayne Chase, Creator & Host of Perfectly Palm Beach
Featuring Designers:
Chris Goddard, Goddard Design Group
Phyllis and Bill Taylor, Taylor & Taylor Architecture & Interior Design
Helen Bergin, Helen Bergin Interiors
Topic: Timeless Elegance: Architecture and Design in the Tropics
Synopsis:
Architecture and Design experts share the intricacies of designing in tropical climates. Our A-list panelists will talk about what it takes to create livable luxury along the Florida Coast.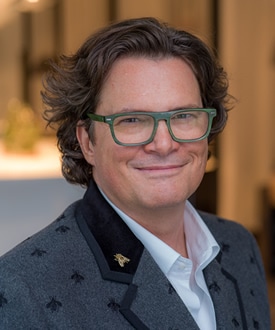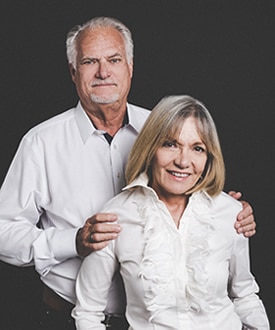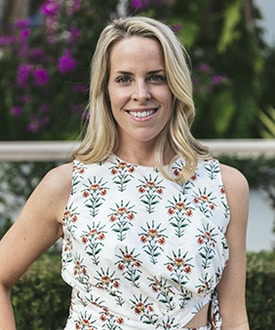 1pm Lecture
Speaker: Scott D. West – Vice President / Designer of Scott West Natural Color Diamonds
Topic: Natural Color Diamonds – Than, Now and Future
Synopsis:
Current market of Natural Color Diamonds at auction, supply, and demand. We will discuss education on Natural Color Diamonds and where they come from, how they get their color and why collectors are after them in the world today. Famous diamonds and recent Auction record breakers.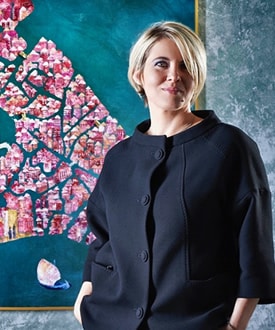 2pm Lecture
Speaker: Anna Paola Cibin, Artist
Topic: The Magic of Venice
Synopsis:
The magic of the lagoon comes to life and blends into the magic of silk velvet. Colors that vibrate with light and recall the atmosphere of Venice. The artist will tell how the study of the history of fabric and ancient Venetian
3pm Lecture
Speaker: Dr. Rocky Ruggiero, PH.D., Art History Professor and Italian Renaissance Expert
Topic: Michelangelo, Raphael and the Medici Collection
Synopsis:
The Medici family owned one of Europe's most important art collections. In addition to an extraordinary amount of first-rate antiquities, they also invested heavily in the works of then-contemporary Renaissance masters. In this presentation, Dr. Rocky will explore the Medici collection when the family was at its height of royal power, with a particular emphasis on those masterpieces produced by Michelangelo and Raphael for the Medici.
2pm and 4pm Booth Presentation
Booth: 428 / 529
Speaker: Louise Irvine, Executive Director & Curator of the Wiener Museum of Decorative Arts
Topic: The Art of African Ceramics
Synopsis:
The ceramic art studios in the Kwa Zulu Natal Province of South Africa are creating unique, hand sculpted works of art. The best examples of these talented artists are featured in the Pascoe Gallery booth. Louise Irvine will do a booth talk about the highlights of the collection.
12pm Lecture
Speaker: Paul Vandekar, President, Earle D. Vandekar of Knightsbridge, Inc.
Topic: Woolworks- The Art and Meaning of Woolies.
Synopsis:
In the mid-19th century for fifty years there was an outburst of artistic creativity by British and American sailors who created extraordinary pictures using a new technology to create images of the cutting edge ships they sailed in and the exotic locations they visited. This talk explores the who, what and why of sailors woolworks.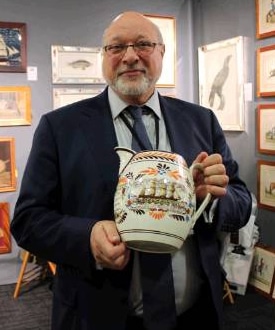 1pm Panel Discussion
Speaker 1: Barbara Chamberlain, Director Art Collection Management, AIG Private Client Group
Speaker 2: Virginia Utley, Independent Certified Gemologist Appraiser, Palm Beach Jewelry Appraisals
Speaker 3: Laney Lewis, Fine Art Appraiser, Fine Arts Conservancy Appraisals, LLC
Title of Lecture: What's my collection worth and how can I find out?
Synopsis:
Whether your collection is your biggest asset or your smallest, you started collecting years ago or just recently, you have just a few items or thousands of them, it's important to understand their worth. Learn about the role of valuation in good collection care, plus resources and tools to help ensure your values keep up with market conditions.